Want to add a link or report a broken one? Contact the webmaster.
Props:
Looking for someone to work on your car or a place to get some dyno tuning in? Want to try Autox?

-HP Engineering in Narragansett, RI. They did all the work on my car and Hank is a great guy.
ACS Racing in Hanover, MA. They have a dyno and the are very knowledgeable. They also deal with all kinds of vehicles: Imports, domestics, and bikes. It's a cool place to just hang out and drool on the high output machines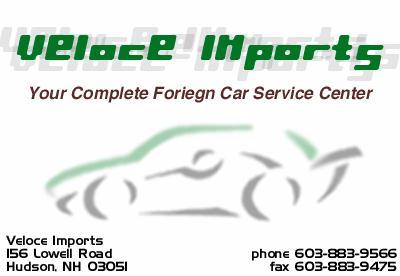 - Veloce Imports in Hudson, NH.
BMW Car Club of America - Boston Chapter - They sponsor the Autocross series that several DFH members are participating in.
The Integra Dyno Center - want to see many helpful dyno plots to see actual performance gains?
Message Boards/Forums (look for me posting as berkel):
ATI (All Things Integra) Message Board
TOV (Temple of VTEC) Message Forums
Personal Pages/Clubs:
The DFH L.A. Chapter! Adept1 webmaster
HADA - Honda Acura Drivers Association NEW!
Toastier's page and the Low Litre Club
---
Sign My Guestbook
View My Guestbook
Check the Number of Hits:
copyright (c) 1999 Franz Bayog
All Rights Reserved